Gb: Haunted Mask Ii (Paperback)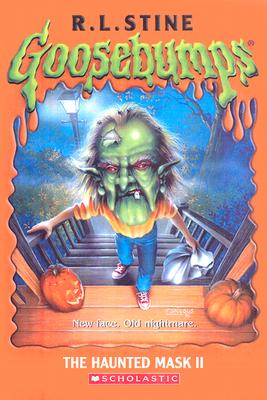 $4.99
Email or call for price.
Description
---
They're baa-ack Make way for the bestselling children's series of all time With a fresh new look, GOOSEBUMPS is set to scare a whole new generation of kids. So reader beware--you're in for a scare
Just call him prune face
Steve Boswell will never forget Carly Beth's Halloween mask. It was so gross. So terrifying.
But this year Steve wants to have the scariest costume on the block. So he gets a mask from the same store where Carly Beth got hers. It looks like a creepy old man. With stringy hair. A wrinkled face. And spiders crawling out of the ears
Steve's definitely got the scariest mask around. Too bad he's starting to feel so old. And so tired. And so evil . . . .
About the Author
---
R.L. Stine's books have sold more than 300 million copies, making him one of the most popular children's authors in history. Besides Goosebumps, R.L. Stine has written series including: Fear Street, Rotten School, Mostly Ghostly, The Nightmare Room, and Dangerous Girls. R.L. Stine lives in New York with his wife, Jane, and his King Charles spaniel, Minnie. www.RLStine.com.