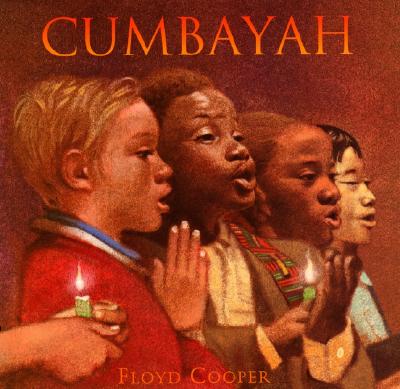 $16.99
Email or call for price.
Description
---
"Cumbayah" is an enduring campfire song for children and a source of inspiration for adults. Though its roots are in the African-American tradition, it speaks to people of many different cultures, ages, and religious. With power and grace, Floyd Cooper depicts scenes from everyday life that emphasize how people all over the world are united in spirit. Here is an uplifting book that, with its simple lyrics, can also help teach children to read and sing. A historical note and a musical arrangement are included.
About the Author
---
public domain
in law, legal availability for public use, free of charge, of materials, processes, devices, skills, and plans that are not protected by copyright or patent, including those on which copyright or patent has lapsed.
source:
The Columbia Encyclopedia
, Sixth Edition. Copyright © 2001-05 Columbia University Press.
Floyd Cooper received a Coretta Scott King Award for his illustrations in The Blacker the Berry and a Coretta Scott King Honor for Brown Honey in Broomwheat Tea and I Have Heard of a Land. Born and raised in Tulsa, Oklahoma, Mr. Cooper received a degree in fine arts from the University of Oklahoma and, after graduating, worked as an artist for a major greeting card company. In 1984, he came to New York City to pursue a career as an illustrator of books, and he now lives in Easton, Pennsylvania, with his wife and children.