The Perfect Liar: A Novel (CD-Audio)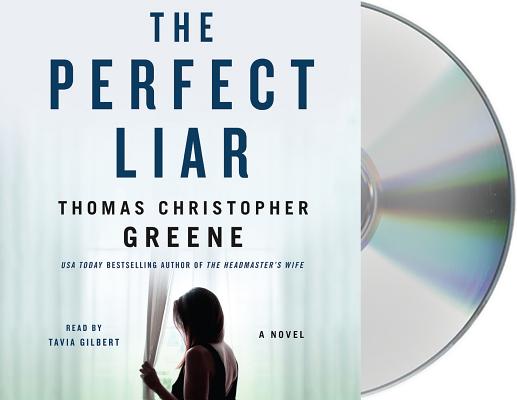 Description
---
"Narrator Tavia Gilbert expertly creates an atmosphere of suspense as she delivers a story of the complicated entanglement of two people who have plenty of dark secrets between them...This thriller will have listeners holding their breath, and Tavia Gilbert keeps it all together." — AudioFile Magazine
A seemingly perfect marriage is threatened by the deadly secrets husband and wife keep from each other.

Susannah, a young widow and single mother, has remarried well: to Max, a charismatic artist and popular speaker whose career took her and her fifteen-year-old son out of New York City and to a quiet Vermont university town. Strong-willed and attractive, Susannah expects that her life is perfectly in place again. Then one quiet morning she finds a note on her door: I KNOW WHO YOU ARE.
Max dismisses the note as a prank. But days after a neighborhood couple comes to dinner, the husband mysteriously dies in a tragic accident while on a run with Max. Soon thereafter, a second note appears on their door: DID YOU GET AWAY WITH IT?
Both Susannah and Max are keeping secrets from the world and from each other —secrets that could destroy their family and everything they have built. Thomas Christopher Greene's The Perfect Liar is a thrilling audiobook told through the alternating perspectives of Susannah and Max with a shocking climax that no one will expect, from the bestselling author of The Headmaster's Wife.

Praise for The Perfect Liar:

"Beautifully written and sharply insightful, The Perfect Liar is a captivating, stay-up-late thriller about dark secrets, dangerous passions, and the perilous pursuit of a picture-perfect life." — Kimberly McCreight, New York Times bestselling author of Reconstructing Amelia and Where They Found Her
About the Author
---
THOMAS CHRISTOPHER GREENE is the author of several novels, including Mirror Lake; I'll Never Be Long Gone; Envious Moon; The Headmaster's Wife; and If I Forget You. His fiction has been translated into 13 languages and has won many awards and honors. In 2008, Tom founded Vermont College of Fine Arts, a top graduate fine arts college, making him the youngest college president in the country at that time. He lives and works in Vermont.

Tavia Gilbert has recorded hundreds of titles across a wide span of genres, including Erica Spindler romantic thrillers, John Scalzi science fiction, Jeaniene Frost fantasy.  She received four Audies nominations and won three Audiofile Earphones Awards for titles The Obituary Writer, Sing Them Home and The Day of the Pelican.  In addition to voice acting, Gilbert is an accomplished producer, singer and theater actor.