Hand-Crafted Candy Bars: From-Scratch, All-Natural, Gloriously Grown-Up Confections (Hardcover)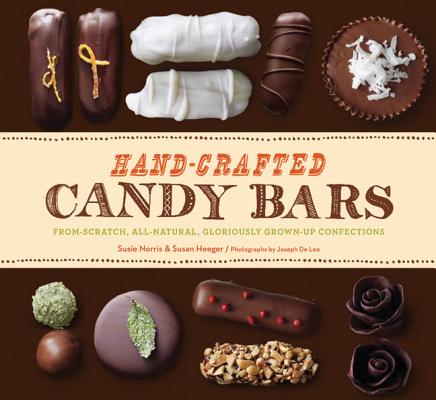 $24.95
Usually Ships in 1-5 Days
Description
---
The beloved candy bars of childhood have grown up, but there is no need to go to the French Laundry to get your fix. Candy bar devotees Susie Norris and Susan Heeger show how to reinvent candy bars as they should be—thick and layered with nougat, crisp with toffee, and coated with fine chocolate. Familiar candy-store bars and other nostalgic favorites are re-created using the freshest ingredients, right down to the peanut-laden caramel and chocolate-drenched cookie crunch. A mix-and-match flavor chart inspires anyone with a sweet tooth to dream up custom treats of their own, such as covering marshmallows with molten chocolate. From the basics of candy making to tips on dressing up these luscious indulgences as elegant desserts, Hand-Crafted Candy Bars evokes the sweet memory of youth with simple, scrumptious sophistication.
About the Author
---
Susan Heeger is a book, magazine, and newspaper feature writer with a specialty in food, garden, design, home, and lifestyle stories. She lives in Los Angeles.

Susie Norris is a Los Angeles–based author, pastry chef, and culinary school instructor. She is founder and artisan chocolatier of Happy Chocolates.