The Diary of a Bookseller Lib/E (Compact Disc)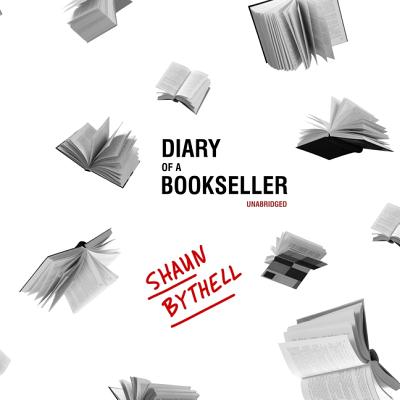 Staff Reviews
---
Shaun Bythell's Diary of a Bookseller is exactly what the title suggests: one year's worth of daily journal entries by the proprietor of The Bookshop in Wigtown, "Scotland's National Book Town," a small village in the remote Galloway region of southwestern Scotland. Bythell is a charming if prickly guide to both bookselling in general and his curious little corner of Scotland in particular, and he pulls no punches when describing the parts of his work that drive him insane with both delight (customers, staff) and rage (Amazon, customers, staff). This by itself makes for delicious reading, but it's balanced by his reverence for the finer moments of bookselling, like the thrill of coming across a rare edition in an abandoned barn, or the privilege of poring through the personal library of the recently deceased. For anyone who has ever dreamed of opening a bookstore, especially a second-hand one, this is required reading. It will either cure you of the sickness or make it much, much worse.
— Chris
Description
---
Shaun Bythell owns the Bookshop, Scotland's largest second-hand bookshop. It contains 100,000 books, spread over a mile of shelving, with twisting corridors and roaring fires, and all set in a beautiful, rural town by the edge of the sea. A book-lover's paradise? Well, almost ... In these wry and hilarious diaries, Shaun provides an inside look at the trials and tribulations of life in the book trade, from struggles with eccentric customers to wrangles with his own staff, who include the ski-suit-wearing, bin-foraging Nicky. He takes us with him on buying trips to old estates and auction houses, recommends books-both lost classics and new discoveries-introduces us to the thrill of the unexpected find, and evokes the rhythms and charms of small-town life, always with a sharp and sympathetic eye.
Hilarious, wry, and charming, Shaun Bythell's stories from his second-hand bookshop in remotest Scotland are sure to delight readers of all stripes.