The Lost Grip: Poems (Paperback)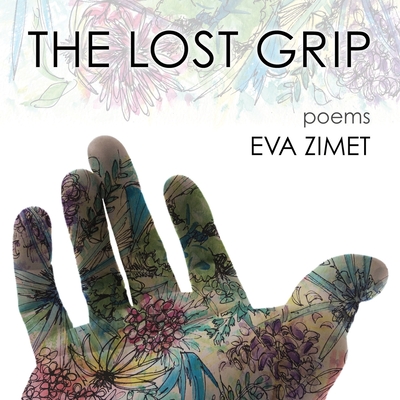 Description
---
Tempo
Caches of rubble are the obstacles
so slowly, geologically formed,
I took them as landmarks,
orienting myself in accord.
But they shift under my feet at a tempo
I fail to notice.
In The Lost Grip, poems are stepping stones mapping trauma to recovery, disarming convictions shaped by cultural sins of omission. At times with a painter's eye or a dancer's movement, Eva Zimet forms connection and reconnection. The Lost Grip offers respite and nurtures light on the way to healing.
About the Author
---
Born Yvonne Streisinger and raised in New York City, Eva Zimet later changed her name and graduated from Columbia University's MFA program. She also holds a JD from Vermont Law School and has worked as a law clerk at the Vermont Supreme Court and with the refugee program in Vermont. Her first career was as a dancer. Zimet's writing includes poetry and prose. She illustrated both her children's book Lucy Dancer, a picture book about classic ballet for young readers ages 4-10 years, and her poetry collection The Lost Grip (Rootstock Publishing). Zimet is a strong advocate of recovery therapies, teaches writing, ELL, and Argentine tango, making use of improvisational techniques drawing deeply on methods of connection and meditation. She now lives in Vermont. Her website is evazimet.com.
Praise For…
---
"The poems in Eva Zimet's The Lost Grip sing with startling insights that are deeply human in their wise, self-effacing, and often risible revelations. Zimet demonstrates with "little irritable reaching" an essential paradox of memorable poetry, namely, a hard-won verbal economy that is stunning in its surprising truths that most fear to admit to at the cost of self-delusion. These poems betray a rare sagacity that is bittersweet, searing, and liberating."

—Chard deNiord, Vermont Poet Laureate (2015-2019), author of In My Unknowing

"Meditating on grief, trauma, and healing as they shapeshift into parts of the body, changes in the weather, and even objects in the room, Zimet deftly delivers what she promises—a glimpse at the ineffable face of loss, a warm hand to clasp onto, even as it slips."

—Mag Gabbert, PhD, author of Minml Poems