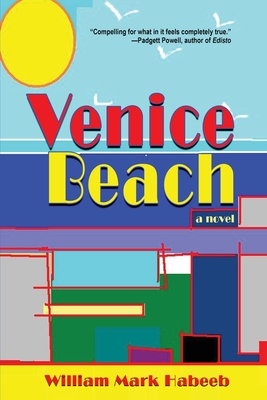 Staff Reviews
---
A well-written, beautiful coming-of-age story that is not for the faint of heart, as it deals with abuse, violence, drugs, and sex--it takes place in 1968 after all! I fell in love with these characters and my heart is full after following Moon and his found family through a tough but magical life. A quick read that will tug at your heart.
— Sam
Description
---
It's 1968. A thirteen-year-old loner flees his abusive father and alcoholic mother for the lure of sunny California. He barely survives alone on the streets of Los Angeles, conversing with the ghost of his beloved dog and trying to avoid the police, until a fateful encounter leads him to the bohemian community of Venice Beach, known at the time as the "Slum-by-the-Sea." He renames himself Moon, symbolizing his quest for something that will shine light on him, just as the sun illumines the moon.
Over the next two years he struggles with first loves, confusion over his sexual identity, painful rejections, drug use, and haunting flashbacks from his childhood. As cultural upheaval over the Vietnam War rages, Moon assembles a new family of his own making, only to make a shocking and unexpected discovery that upends who he thought he was.
Venice Beach is a moving tale of the resilience of youth and the importance of reflecting on our stories.