The Subtle Energy Body: The Complete Guide (Paperback)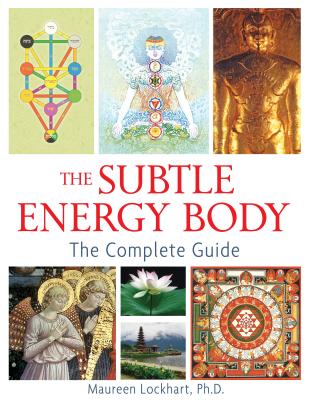 Description
---
A global study of the psychospiritual body and its central role in the esoteric and spiritual traditions of the world

• Explains the nature, purpose, and functions of the subtle body

• Explores the role of the subtle body in such traditions as Alchemy, Ayurveda, Tantra, Qi Gong, and Yoga

• Shows how the various layers of the subtle body provide a map for various levels of consciousness

Ancient traditions of both the East and West have long maintained that the human being is a complex of material and nonmaterial systems, or energy bodies. The "subtle body" is an energetic, psychospiritual entity of several layers of increasing subtlety and metaphysical significance through which the aspirant seeks knowledge of the self and the nature of God. In many traditions, the component parts of the subtle body serve as a map of the different levels of consciousness.

The practices and disciplines that evolved from an awareness and understanding of the subtle body, and how the material and nonmaterial work together, form a coherent system of psychospiritual transformation that is central to numerous and extremely diverse spiritual practices--including those of the Gnostics, Sufis, Native Americans, Vedic seers, Chinese, and Greeks. The subtle body plays an essential part in more recent traditions such as Anthroposophy and Gurdjieff's Fourth Way and the cutting-edge science of Ervin Laszlo's research into the Akashic field. But the benefits of understanding the role of the subtle energy body are not confined solely to the spiritual plane. The energetic bodies provide a coherent system of life-affirming principles and practices for the diagnosis and treatment of the whole person that is not only part of many traditional healing systems, such as Acupuncture and Ayurveda, but also is forming the basis for a synthesis of traditional and contemporary healing practices that could lay the foundation for the medicine of the future.
About the Author
---
Maureen Lockhart, Ph.D., is a lecturer and tutor at the University of Wales, Lampeter. She was a homeopath, naturopath, and yoga teacher in India and the Far East for two decades and coauthored, with M. Gharote, The Art of Survival: A Guide to Yoga Therapy.
Praise For…
---
"Traditional and contemporary non-Western cultures have well known that the physical body is just one aspect, or layer, of the bodies we all possess. Maureen Lockhart shows the multifold--physical, metaphysical, social, individual, and health and healing--implications of our subtle body and makes us open our mind and spirit to this vital aspect of our being and existence. The Subtle Energy Body is a book to read and to ponder--and to wake up with."
— Ervin Laszlo, author of The Akashic Experience and founder and president of the Club of Budapest

"Dr. Lockhart is an experienced practitioner of complementary therapies that have their roots in ancient Eastern medical and mystical practices--one holistic entity in the East! Here she writes an account of the concept of the subtle body with its interpretation in Indian and Chinese traditions. Highly recommended!"
— Dr. Howard A. Jones, author of The Thoughtful Guide to God and The Tao of Holism

"The Subtle Energy Body makes a great resource for those that are already attuned their own energy body but more importantly it's for those that are seeking that "something" that is missing in their lives. Lockhart provides a gateway, you provide the body."
— Irene Watson, Reader Views, November 2010

"In this large book Eastern and Western traditions in esoteric cosmology are drawn together. As the title indicates it is all about the Subtle Energy Body . . . This should please both sides of the aisle and perhaps even crate a meeting of those diametrically opposed minds. Wouldn't that be lovely?"
— Jennifer Hoskins, New Dawn Magazine, July 2011

"This book has retained a place of prominence for me, as a source not only of reverence and reference, but also provocation and insight, valuable gifts that Lockhart brings with subtlety and generosity."
— Paul Hougham, The Scientific and Medical Network, June 2012