Red List Blue (Paperback)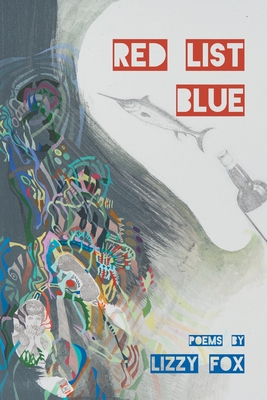 $21.99

On Our Shelves Now
This book cannot be returned
Staff Reviews
---
These books come signed by the author!
Thoughtful and passionate poetry with just the right amount of neurosis. Fox's poems are like quiet meteors because they are more than one thing at a time. In the poem "Impossibilities" — which is about magic and love (it's always about love), about synchronicity and also man-made elements versus the natural world — this seemingly trivial line holds so much truth and weight for me, maybe because I feel it too:
"Look at that bird!" I say, struck and wishing /
I knew more Latin, more names to call the world by (p. 34).
Because isn't that really what poetry is? Naming the world? Fox's poetry names both the outer world and the inner world — poems on anxiety and depression alongside poems on extinction and litter — with language like odes and songs. I am so happy about this book by local poet Lizzy Fox!
— Sam
Description
---
In her tender and incisive debut poetry collection, Red List Blue (Semifinalist, Codhill Press Poetry Award), Lizzy Fox navigates love, loss, and anxiety against the backdrop of today's global environmental crises. Fox catalogues failed relationships and dying species, explores complicity in the rapid decline of the natural world, and meditates on the small and stubbornly hopeful, making Red List Blue both ode and elegy in equal measure. Poet Cynthia Huntington writes, "These poems...radiate a hard-earned love for this difficult world." Poems in the collection have been previously published in journals such as The Greensboro Review, Hunger Mountain, and Puerto Del Sol.