A Prayer the Body Makes (Paperback)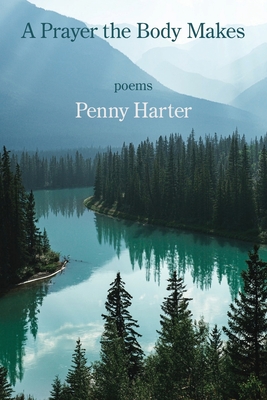 $16.00

Not in stock at Bear Pond: usually arrives in 2-5 days
This book cannot be returned
Description
---
Penny Harter's poems bind up bristle and bone, weed and seed, salt and sand together in a tender alchemy. These poems beckon to the broken open heart. Stop by for a visit. Learn the names of honey, the bitter and the sweet. The reader lingers, listening to
this prayer that we / may all practice it together.
Kim Langley, Author of Send My Roots Rain: A Companion on the Grief Journey
The poems in Penny Harter's enviable body of work bear a striking resemblance to prayer, coming as they do from a place of stillness and deep intention. A Prayer the Body Makes, however, is her most accomplished, most flawlessly constructed book yet, inviting us to pay closer attention to the world around us and the many worlds held within us. In Penny Harter's hands, everything comes alive-from a kitchen that breathes as if sea-wind / has entered, to the farmhouse of her dreams, to her long-lost father singing again with her in their old Chrysler sedan as he tosses cigarettes out the window like "dying stars" whose light will never entirely go out. Read this book as you would a devotional text to remind yourself each day just how much there still is to love in this world.
James Crews, Editor of ?Healing the Divide: Poems of Kindness and Connection
Reading A Prayer the Body Makes, I think of what it means when we say we are moved by art-how at the beginning of an encounter we are in one place, and at the end, another. Penny Harter's poems, one by one, exemplify that movement from quotidian to transcendent to sublime. Harter's poems are equally at home in lush landscapes and hospital rooms, beginning with physical detail and ending with a glimpse of eternity, as in "On Pike's Peak I Eat Donuts," You've done it, girl You've done it, / climbed above the tree line, and come back.
Donna Hilbert, Gravity: New & Selected Poems