Through the Eyes of a Child (Hardcover)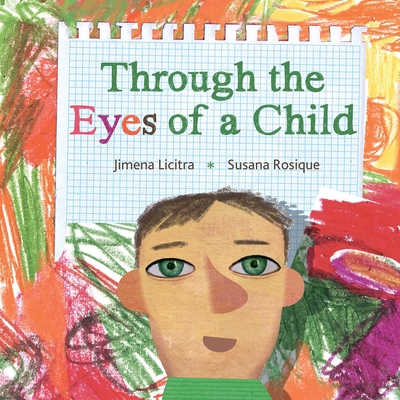 $16.95

Not currently in stock at Bear Pond
Description
---
Gold Medal at the 2016 International Latino Book Awards. William was split in two the day his parents separated. That day he became two different children, he became Will and Liam.
William was a happy little boy who lived with his parents in a green house with a lovely little garden, decorated with paper flowers. But one day everything changed. It was as if he'd been torn in two and turned into two different kids: one who went with his dad, and another who stayed with his mom. That was when William became two different persons: Will and Liam. Each of them lived their lives separated one from the other, but they weren't as happy as when they'd been just one little boy.
Through the Eyes of a Child reminds us of the importance of communicating, and that after a change in a family's structure, a child can feel "whole" again and grow up happily... even though his parents have separated.
Don't miss the book trailer
About the Author
---
The award-winning author Jimena Licitra, a psychology graduate, lives in Madrid, Spain. She is a translator, editor, and teacher with 16 years of experience specializing in quality assurance, project management, and children and young adults' books.Susana Rosique was born in San Sebastian, Spain, where she developed her passion for the sea, forests, and picture books. After graduating in Psychology, she moved to Madrid, where she has taken part in several painting exhibitions by the Youth Art Net of the Region of Madrid.