The Underneath (Hardcover)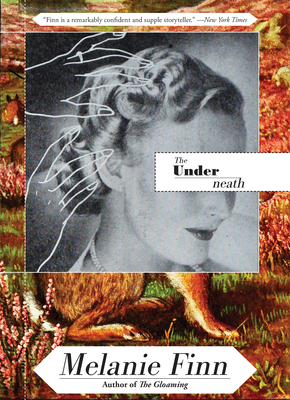 Staff Reviews
---
I was quite simply blown away by the impressive writing and gripping story of Melanie Finn's novel, The Underneath,which takes place in the Northeast Kingdom in summertime; Kay, a British investigative journalist arrives with her family to spend the summer and unplug. Natural curiosity leads her to wonder where the owners of her rental cottage have disappeared to as clues in the house lead her to suspect the worst. Soon Kay is immersed in the gritty and sometimes sinister world of poor, rural Vermont. Interspersed with background from Kay's journalist work in Africa, this is a stunning examination of violence, both personal and political, and a thrilling look at the dark side of family, salvation, and the choices we make.
— Claire
Description
---
With the assurance and grace of her acclaimed novel The Gloaming--which earned her comparisons to Patricia Highsmith--Melanie Finn returns with a precisely layered and tense new literary thriller.
The Underneath follows Kay Ward, a former journalist struggling with the constraints of motherhood. Along with her husband and two children, she rents a quaint Vermont farmhouse for the summer. The idea is to disconnect from their work-based lifestyle--that had her doggedly pursuing a genocidal leader of child soldiers known as General Christmas, even through Kay's pregnancy and the birth of their second child--in an effort to repair their shaky marriage.
It isn't long before Kay's husband is called away and she discovers a mysterious crawlspace in the rental with unsettling writing etched into the wall. Alongside some of the house's other curiosities and local sleuthing, Kay is led to believe that something terrible may have happened to the home's owners.
Kay's investigation leads her to a local logger, Ben Comeau, a man beset with his own complicated and violent past. A product of the foster system and life-long resident of the Northeast Kingdom, Ben struggles to overcome his situation, and to help an abused child whose addict mother is too incapacitated to care about the boy's plight.
The Underneath is an intelligent and considerate exploration of violence--both personal and social--and whether violence may ever be justified.
"Finn does an excellent job of keeping the reader guessing, and the tension in the narrative always comes across as organic, never manipulative. The Underneath is an excellent thriller." --Michael Schaub, Star Tribune